Everyday Heroes Help End the Wait
Throughout National Donate Life Month (April 1 – 30, 2023), we invite you to join us in our effort to END THE WAIT for more than 100,000 Americans in need of a lifesaving organ transplant – including nearly 600 Nevadans. Together, we have the power to save and heal lives.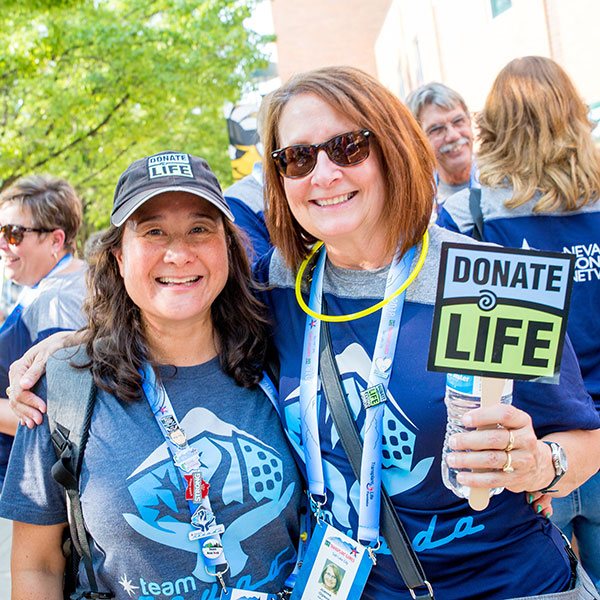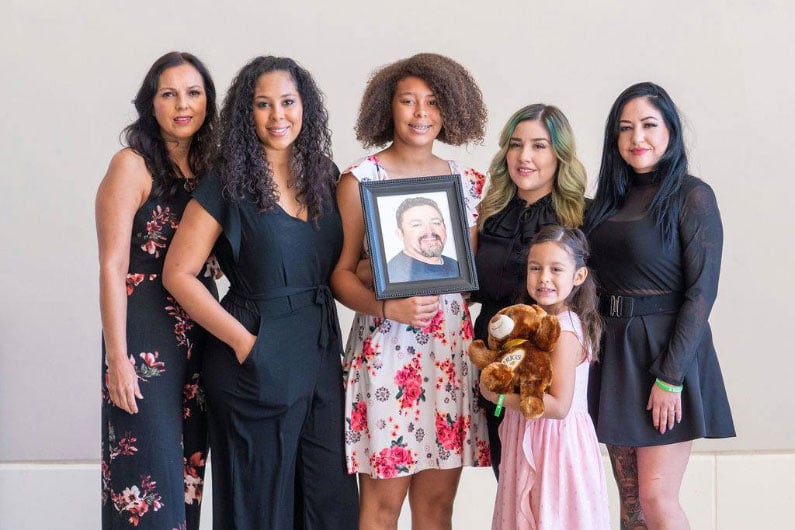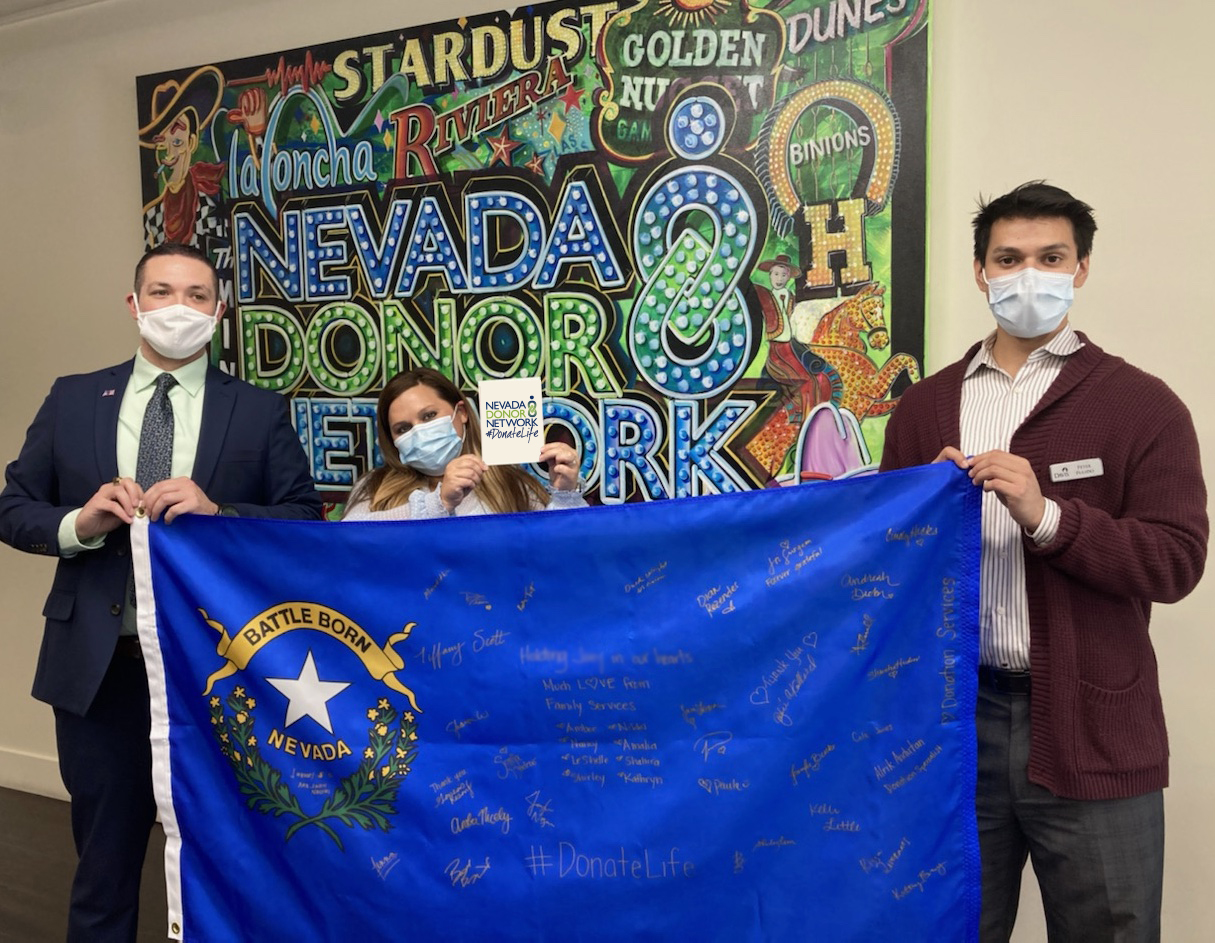 Raise Awareness
Wear blue & green on Friday, April 14, 2023 in honor of Donate Life Blue & Green Day (snap a photo and tag us for a chance to win prizes!)

Share ready-to-post graphics and content from our digital kit (available below)

Create a video - tell us your connection to donation or why you are a registered donor (be sure to tag us!)

Attend both of our Donate Life 'Knights' at T-Mobile Arena for Vegas Golden Knights on April 6, 2023 and at Dollar Loan Center for Henderson Silver Knights on
April 7, 2023.

Educate the community (request informational materials at no cost to you)

Sign up for our Hope Glows Fun Run/Walk on April 29, 2023 (Click here for more details)
Raise Funds
Donate a portion of proceeds from sales to benefit the Nevada Donor Network Foundation

Offer customers the opportunity to give $1, $2 or $5 towards supporting the lifesaving and healing mission of donation (we will provide printed information about the need for organ donation and custom designed hearts for customers to write their name or message of hope. If you'd like to participate, please email us at info@nvdonor.org)
You Tell Us
You know your audience best! If you have another idea in mind to support, we would love to hear it.
Community Partner Toolkit
Social Media Images
Right click on the social images below to save as an image. Copy and paste our suggested content to post along with the images!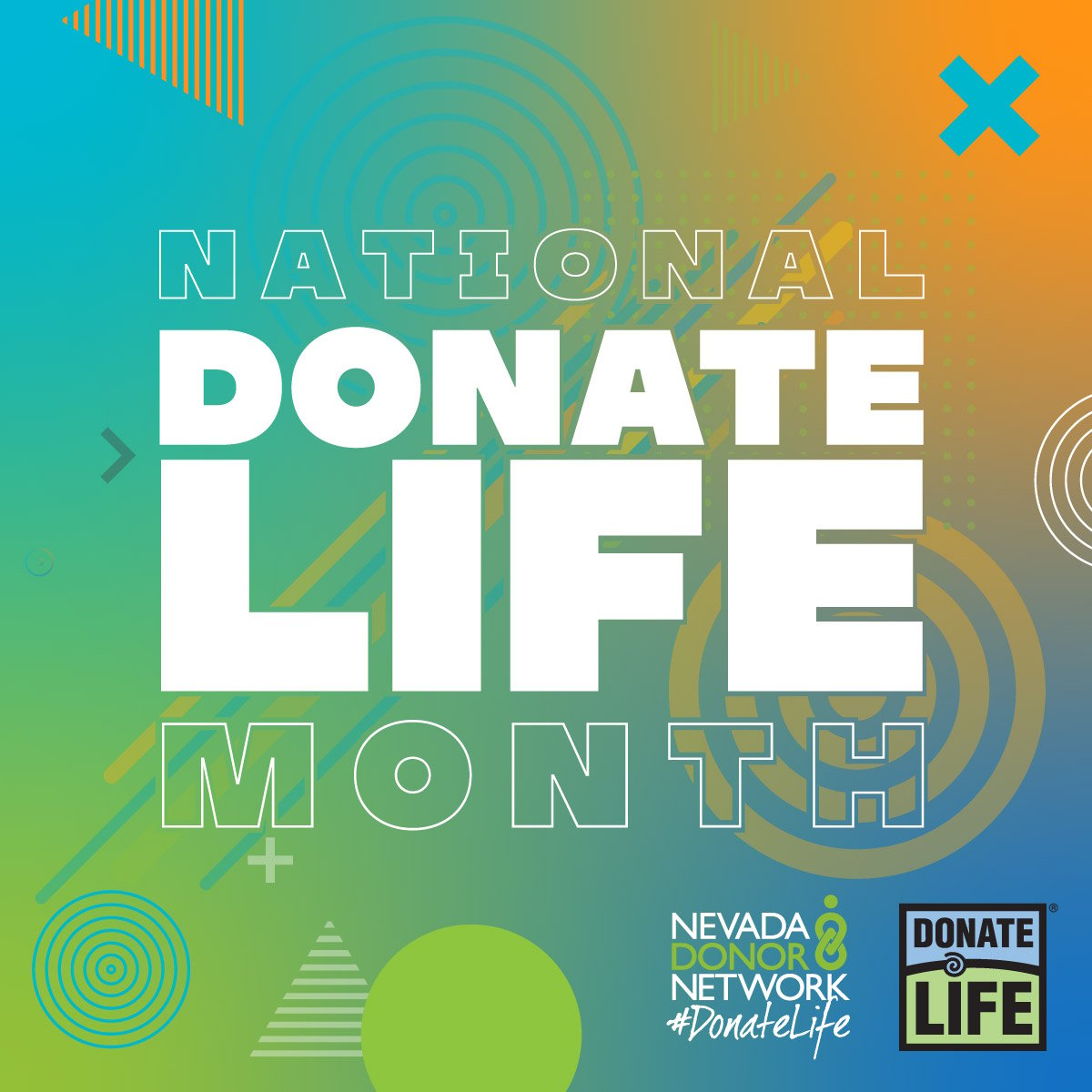 Kickoff Post
Happy National Donate Life Month! We're honored to support @Nevada Donor Network and their mission to save and heal lives through organ, eye and tissue donation. Do you have the heart to bring hope to the more than 100,000 Americans waiting for their second chance? Show off your hero status by dropping a red heart in the comments below! Not registered? Register here: www.nvdonor.org
#DonateLife #BeAHero #UltimateGift #OrganDonation #TissueDonation #NDLM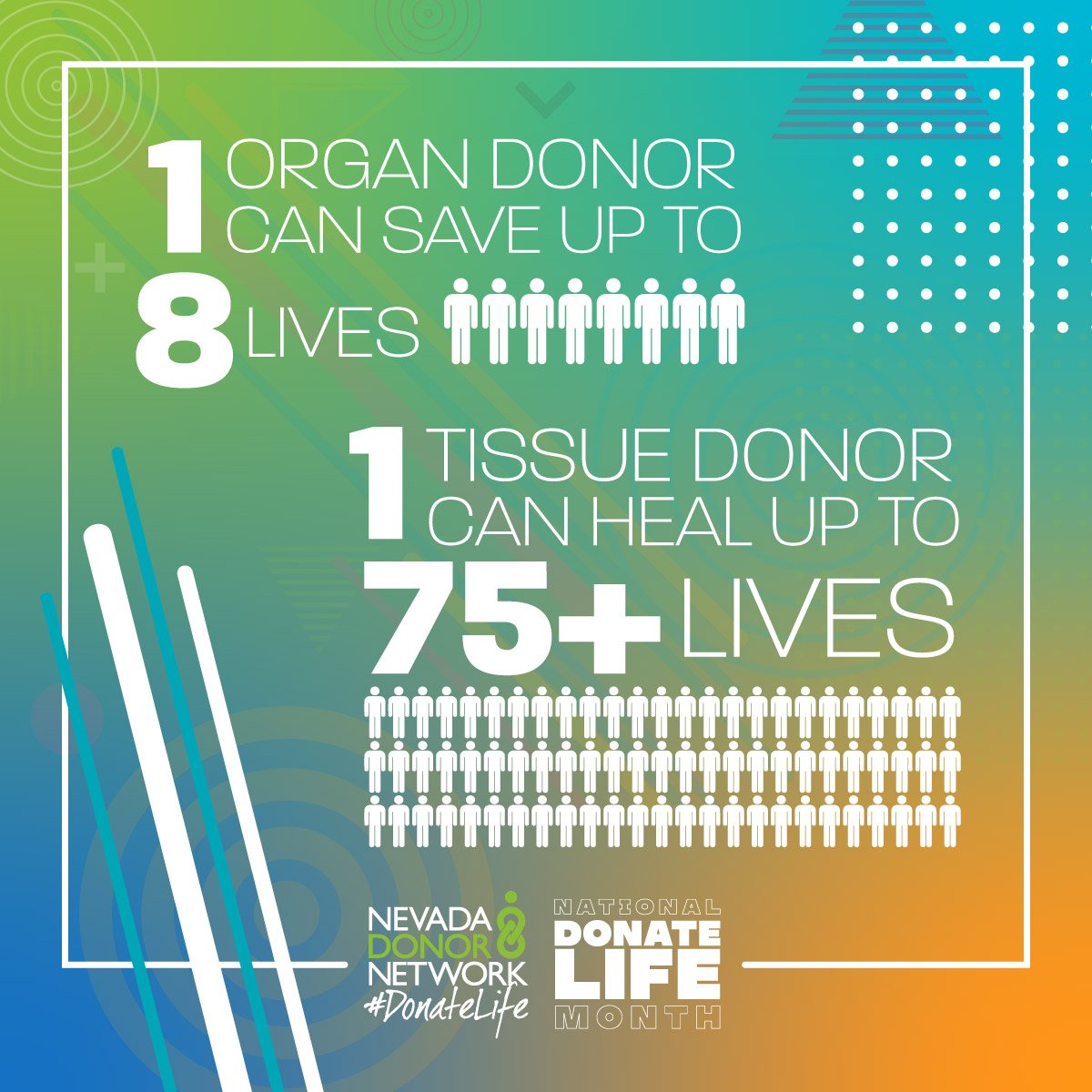 The Power of One
When one person registers to be an organ, eye and tissue donor, they have the opportunity to save the lives of eight others through organ donation and heal or enhance the lives of 75 or more through tissue donation. The gift is in saying, 'YES!' Bring hope to those who are waiting by registering now: www.nvdonor.org
#DonateLife #BeAHero #UltimateGift #OrganDonation #TissueDonation #NDLM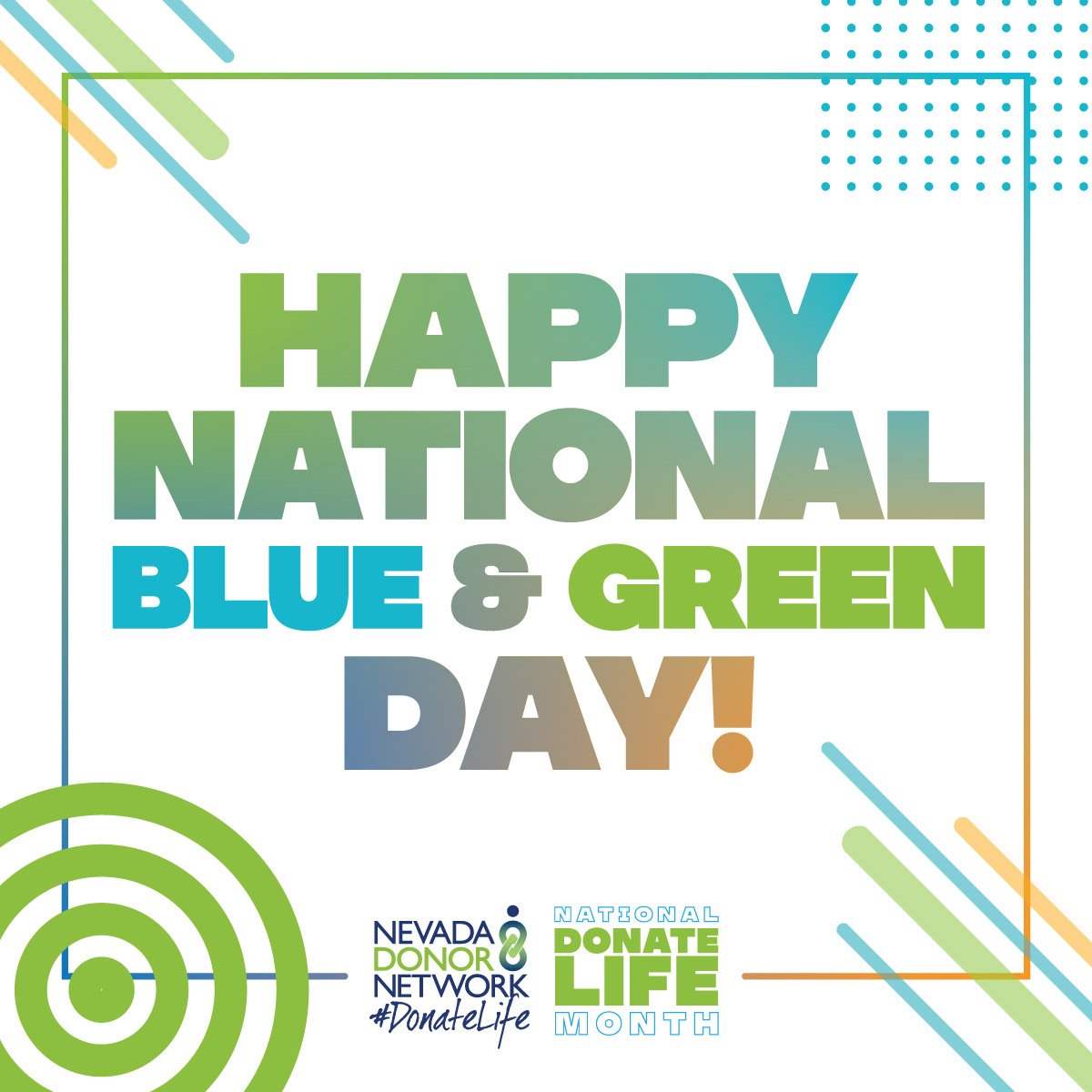 National Blue & Green Day
It's National Donate Life Blue and Green Day! We're showing off our #DonateLife pride by wearing blue and green in support of @Nevada Donor Network's mission. Let's see your blue and green photos in the comments!
#DonateLife #BeAHero #UltimateGift #OrganDonation #TissueDonation #NDLM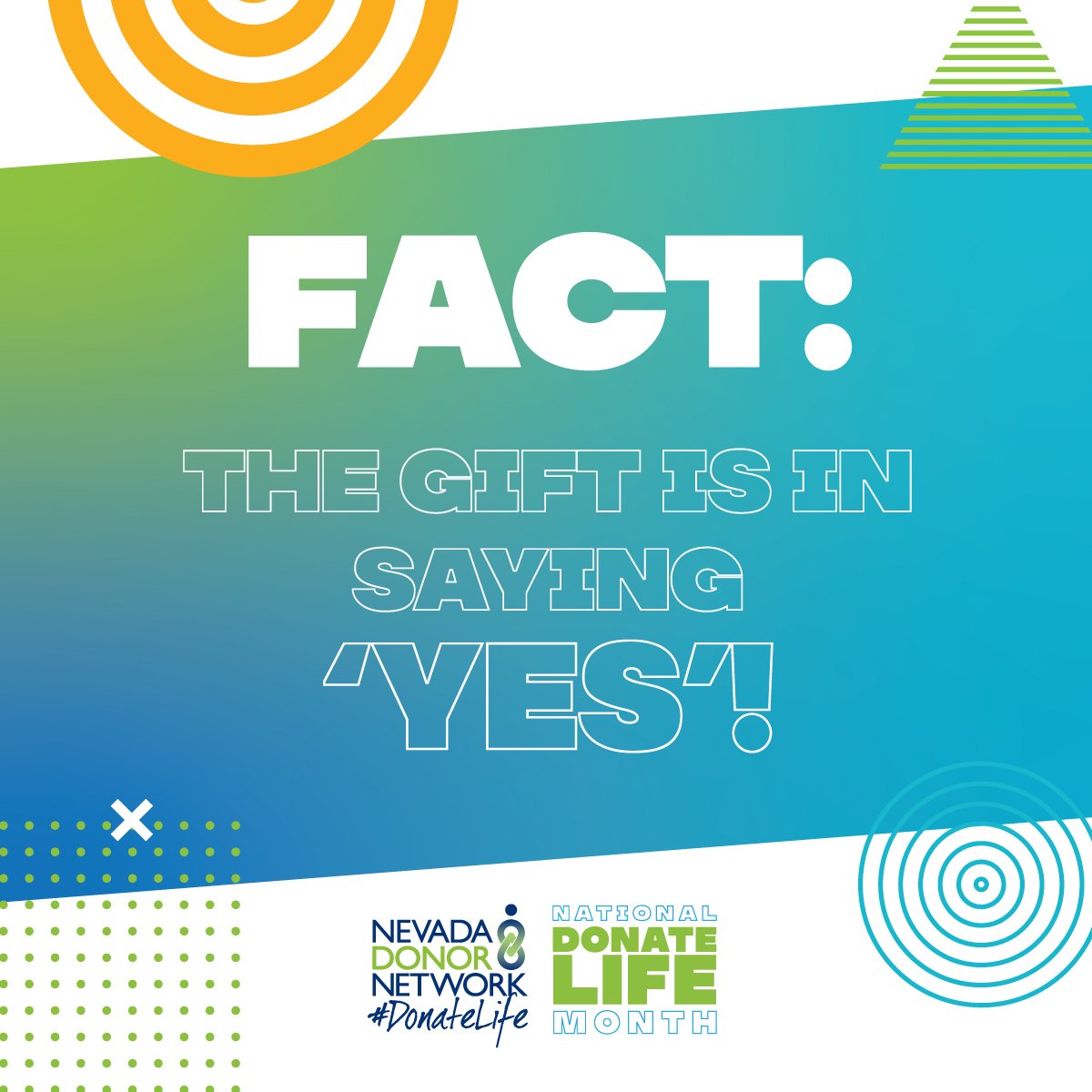 Fact About Donation
A very common remark we hear when it comes to registering to be an organ, eye and tissue donor is, "I'm too old to donate." No one should count themselves out as a potential donor (regardless of age or medical conditions). A medical evaluation at the time of someone's passing will determine which organs and tissues may be suitable for transplantation. Why have you chosen to become a hero? If you haven't made that decision, we encourage you to do so now: www.nvdonor.org
#DonateLife #BeAHero #UltimateGift #OrganDonation #TissueDonation #NDLM