ABOUT THE AWARD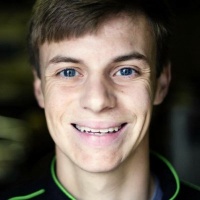 Each year, NDN proudly honors an officer (open to both sworn and unsworn officers) from the Nevada Department of Public Safety -- an everyday hero who goes above and beyond to serve and save Nevadans. Particularly, we wish to recognize those who either have a connection to donation or have found a special way promote the gift of life and health through organ, eye and tissue donation.
CRITERIA
Please use the form at the bottom of the page to nominate someone who is deserving of this recognition. A selection committee will review each submission and contact winner(s) directly. Criteria is listed below:
Nominee may be either a sworn or unsworn officer
Nominee goes above and beyond the call of duty to serve and save Nevadans
Nominee promotes the gift of life through organ, eye and tissue donation in some way
WINNER(S) WILL BE CONTACTED DIRECTLY IF SELECTED AND RECOGNIZED IN A SPECIAL CEREMONY.

NOMINATE AN EVERYDAY HERO