Joseph Ferreira Chief Executive Officer/President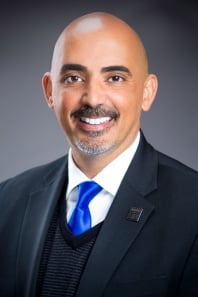 Joe Ferreira began his role as the Chief Executive Officer and President of Nevada Donor Network in April 2012.
Joe brings years of experience and expertise in the Organ Procurement field. He spent 14 years at Life Alliance Organ Recovery Agency in Miami, Florida where he served as the Director of Clinical Operations for seven years.
Joe is a graduate of the University of Miami, with a Bachelor of Science in Microbiology and Immunology. He also received his MBA, with a specialization in Healthcare Administration and Policy, from the University of Miami. He serves as a coach for the Art and Science of Leadership Program at the Wharton School and Fox School of Business. Joe is certified in all aspects of the organ donation and recovery process.
Joe has served as a Member-at-Large on the Association of Organ Procurement Organizations (AOPO) Executive Committee, he is a Certified Member of the National Association of Healthcare Quality (NAHQ), a Certified Faculty Member of the North American Transplant Coordinators Organization (NATCO), and a past Board Member of the Nevada Chapter of the American College of Health Care Executives (ACHE). He has served as the Chairman of the Procurement Council for the Association of Organ Procurement Organizations (AOPO). Joe has also served as an At-Large Representative on four committees for the United Network for Organ Sharing (UNOS).
Joe is a published author and presenter on organ donation. He has presented at conferences and meetings around the nation. He consults internationally and has provided guidance to several foreign governments on the establishment or improvement of organ donation and transplant systems based on the US model. He was also the recipient of the Kruger Award for Outstanding Professional Transplant Services by the Transplant Foundation in Miami.

Jason Mahfood Chief Financial Officer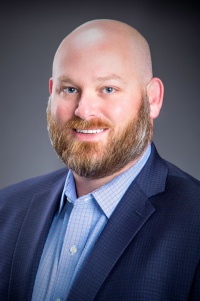 Jason Mahfood served as Nevada Donor Network's Board Treasurer prior to accepting the role of CFO in 2014. After earning a Bachelor's Degree in Accounting from Florida State University, Tallahassee, Jason directed financial operations as Assistant Controller and Controller for Capital Regional Medical Center and Coral Gables Hospital in Florida. He earned vast financial expertise in the years to follow, focusing heavily on long-term integration of best practices and prevailing standards to ensure timely compliance. Between 2005 and 2010, Jason served as the Associate Vice President of Finance for the University of Miami Hospital. He then went on to lead two hospitals in the capacity of Chief Financial Officer, Town and Country Hospital in Tampa and Wuesthoff Health System in Melbourne. As NDN's Chief Financial Officer, he intends to use his immense financial knowledge and skill to lead Nevada Donor Network to unparalleled success.

Jacquelyn Warn vice president of quality & regulatory AFFAIRS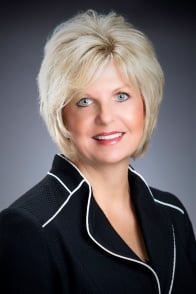 Boasting more than two decades of experience, Jacquelyn ("Jackie") Warn is a recognized leader in the donation and transplantation community. Prior to joining the Nevada Donor Network team, she previously served as the Corporate Director of Quality and Compliance for DCI Donor Services and as the Senior Director of Quality and Regulatory Affairs for Donor Network of Arizona for more than 10 years. Warn joined NDN in 2017 as the Director of Quality and Regulatory Affairs, expertly guiding the organization through crucial policy updates, trainings, and exercises to maintain compliance with all applicable regulatory agencies. Warn advanced quickly, earning a seat on the executive leadership team as the Vice President of Quality and Regulatory Affairs in August of 2018. In this role, she ensures the organizational pillar of quality and compliance is represented at all levels. She brings tremendous understanding of advanced quality and compliance measures, and genuine enthusiasm for sharing this knowledge to serve the mission of Nevada Donor Network on behalf of those we serve.
In addition to holding a Masters of Business Administration (MBA) degree, she is a Certified Manager of Quality and Organizational Excellence by the American Society for Quality. She also maintains certification by the American Society of Clinical Pathology. Warn's professional memberships include the American Association for Tissue Banks (AATB) Quality Council, where she currently serves as Chair (2016-2020) and previously served as Vice Chair (2014-2016); The Association of Organ Procurement Organizations (AOPO), in which she served as Quality Improvement Co-Chair in 2005 and Chair in 2006; The Eye Bank Association of America (EBAA), and the United Network for Organ Sharing (UNOS) Membership Professional Standards Committee.

Darren Lahrman vice president of Clinical Affairs